Try This Delicious Seafood and Chorizo Paella
The perfect dish to share with family and friends alongside a cold glass of crisp white wine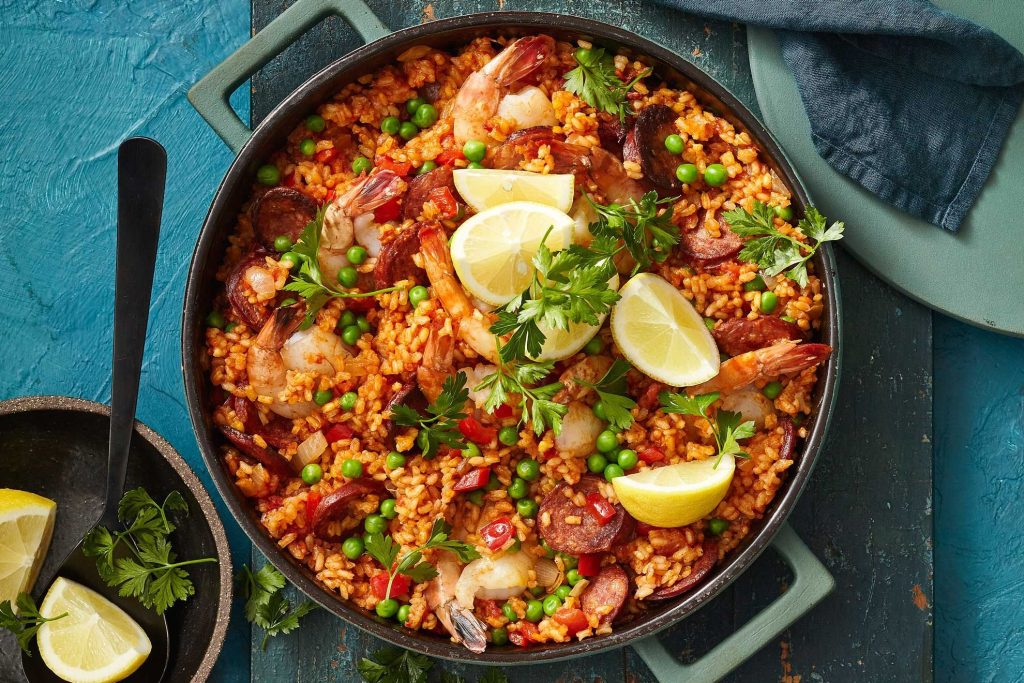 Ingredients
300g Basmati Rice

1 Red Onion
450g pack Mussels in White Wine Sauce
150g pack Cooked and Peeled Prawns
400g tin Chopped Tomatoes
1 Pepper
2 Lemons
1 (200g) Chorizo
Ring 2 cloves of Garlic
1 heaped tsp Paprika
30ml Olive Oil
Salt and Black Pepper
Method
Peel and finely chop the onion.

Chop the green pepper into small chunks, discarding any seeds.
Peel and mince the garlic.
In a large saucepan, sauté the onion, pepper and the garlic for 2 minutes.
Add the tinned tomatoes, juiced lemon, paprika and the rice.
Pour over 300ml of boiling water and cook gently for 15 minutes, stirring as you cook.
Chop the chorizo into small chunks and dry fry in a frying pan for 5 minutes on a low heat.
Add the mussels to the pan with their juices and simmer for 5 minutes. Then, add the prawns and cook for a further minute.
Stir the chorizo mixture through the rice and serve with wedges of lemon.