Certainly, this summer, the Caribbean life will become more playful and luxurious when you taste and appreciate any of the following drinks. Presenting- the tastiest cocktails for the Caribbean season.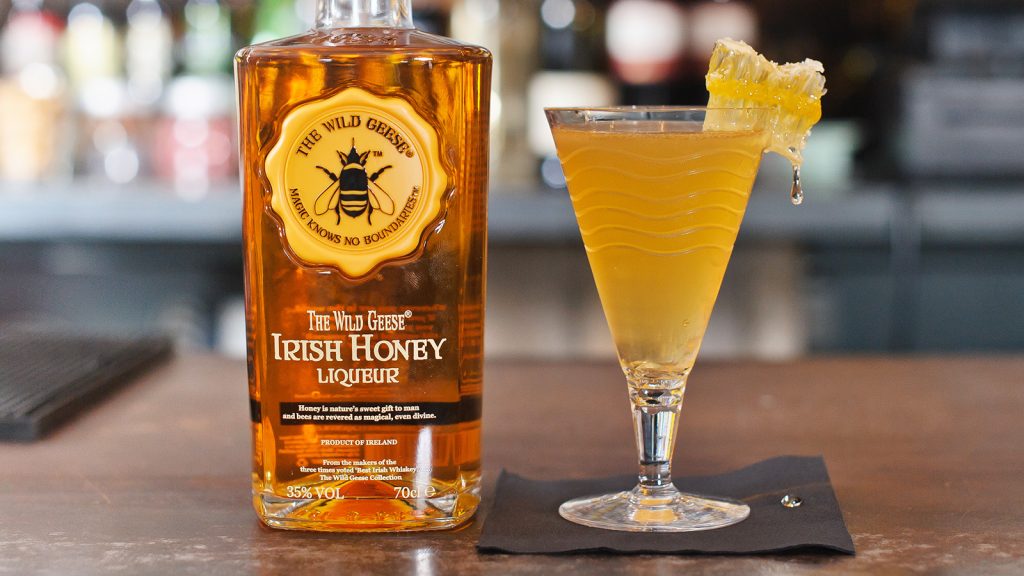 Life's Nectar
By blending caramel flavors and honey with lemon, this cocktail/ drink could be acknowledged as a dessert substitute or digestif for its sweet and delicious taste.
Combining honey and caramel flavours with a hit of lemon for a sour finish, this cocktail could be considered a digestif or even a dessert substitute.
Ingredients
50ml The Wild Geese Irish Honey Liqueur

25ml lemon juice
10ml caramel syrup
Honeycomb
Method
Add all the ingredients to a cocktail mixer with ice and shake well.

Double strain in a stemmed glass and garnish with honeycomb.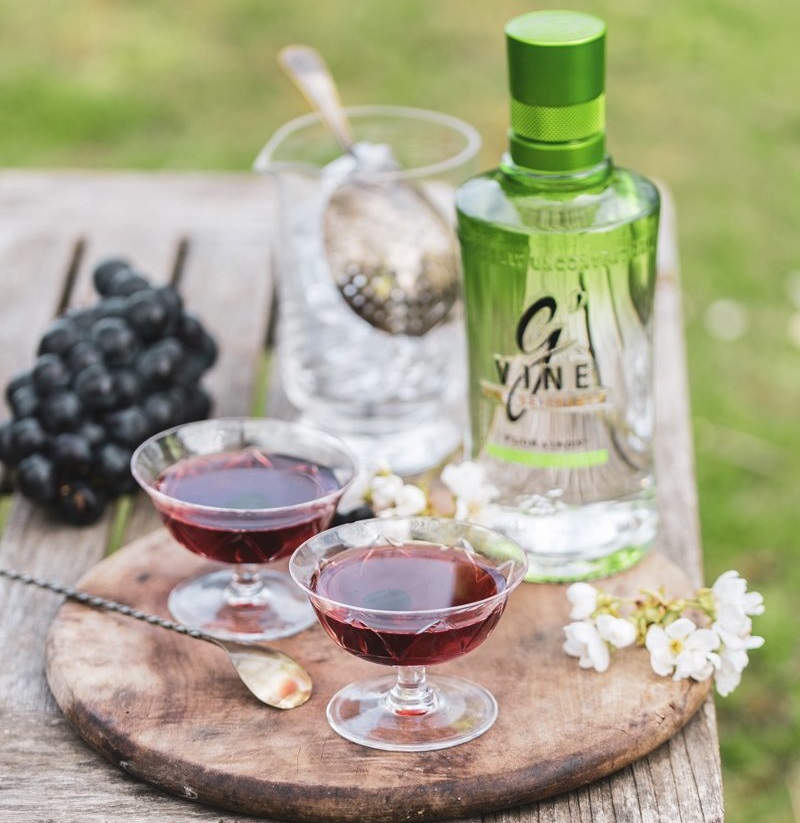 Grape Martinez
The Grape Martinez drink is designed with the world's only grape-based gin. This fruity drink offers a delightful catch on more classic winter tipples, like- mulled wine, or eggnog.
Ingredients
45 ml G'Vine Gin Floraison

30ml La Quintinye Vermouth Royal Rouge
2 tbsp fresh lemon juice
1/3 cup red grapes
1/2 tbsp simple syrup
Method
Blend ingredients together until smooth.

Transfer into a shaker filled with ice and shake for around a minute.
Strain the liquid into a small glass and finish off with a couple of grapes threaded onto a toothpick – enjoy!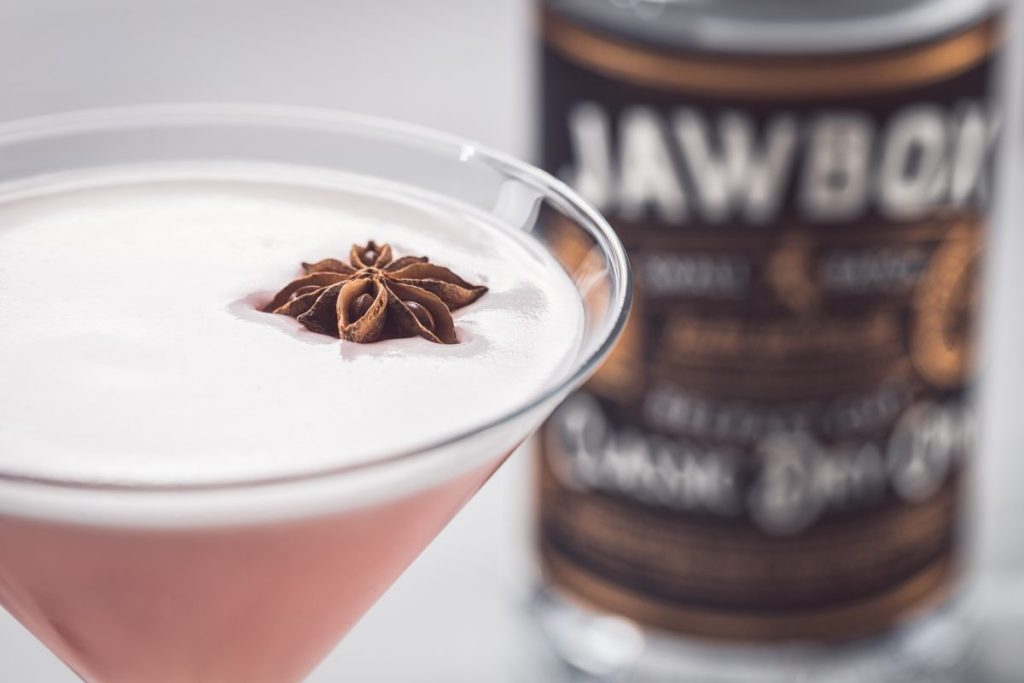 Breakfast Martini
It nevermore awaits to begin celebrating any situation, with the Breakfast Martini, that brings morning libation with the tastes of cranberry and marmalade.
Ingredients
25ml Jawbox Small Batch Gin

25ml Jawbox Rhubarb and Ginger Gin Liqueur
10ml lemon juice
50ml cranberry juice
1 egg white
2tsp marmalade
Method
Put all ingredients in a cocktail shaker and dry shake.

Add ice and wet shake.
Strain into a chilled coupe and garnish with a twist of orange or raspberries.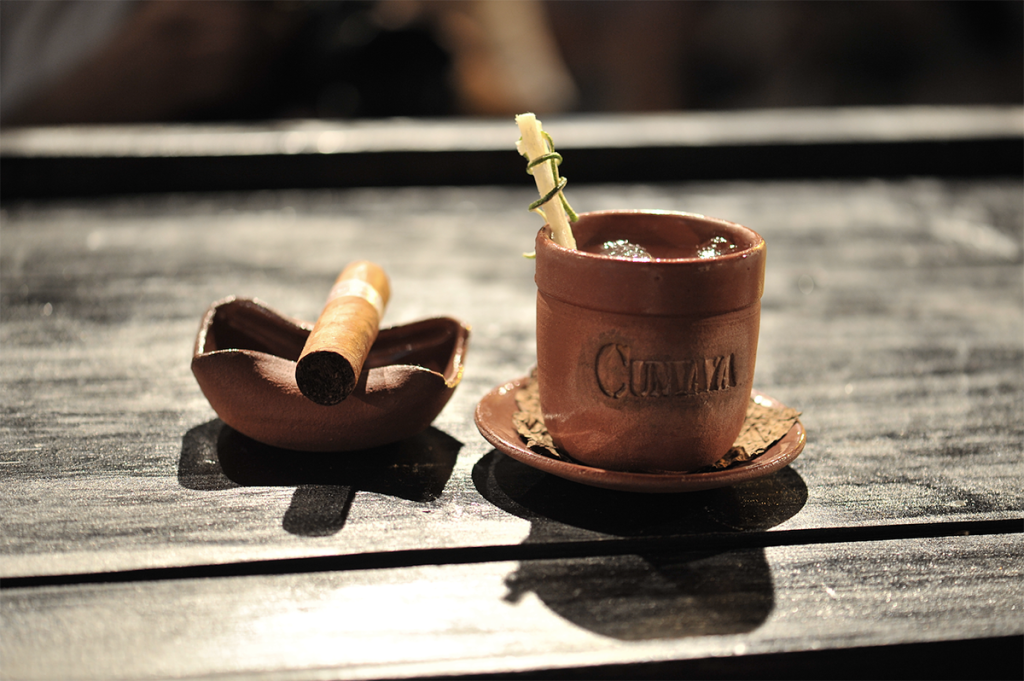 Cunyaya
This unique drink keeps the top place in the 11th Havana Club Cocktail Grand Prix. This master drink was formulated by 'genius mixologist' Amaury Cepeda from Cuba's Taberna Yayabu.
Ingredients
45ml Havana Club Seven Year Old

2 dashes Havana Club Essence of Cuba Island Fruit
5ml honey
7.5ml sour orange
60ml fresh sugar cane juice
Method
Mix all ingredients and serve over ice.

Garnish with a stick of natural sugar cane and sour orange spiral. Serve in a clay cup placed on a small plate decorated with a tobacco leaf.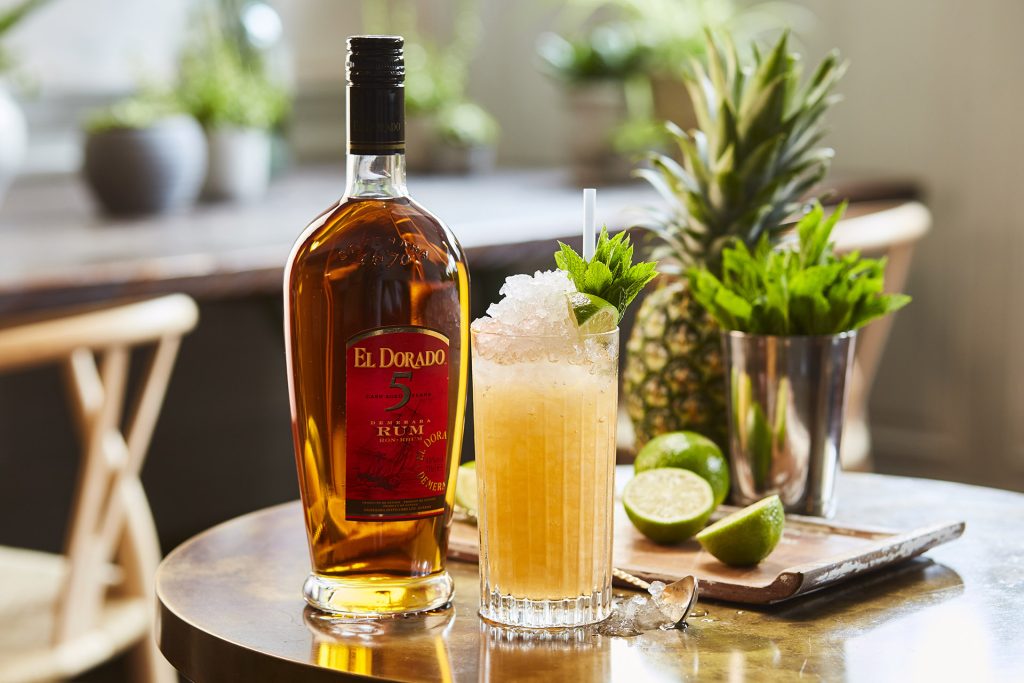 El Dorado Demerara Swizzle
A perfect mix of sharp lime juice and sweet pineapple juice, you will find the balance, when all are fused with El Dorado's Five-Year-Old rum.
Ingredients
50ml El Dorado 5 Year Old

20ml Lime juice
5ml/1 teaspoon Monin Sugar Syrup
25ml Pineapple juice
Dash of bitters (optional)
Soda water
Method
Pour ingredients into a highball glass filled with crushed ice and top up with soda water.

Garnish with a lime wedge.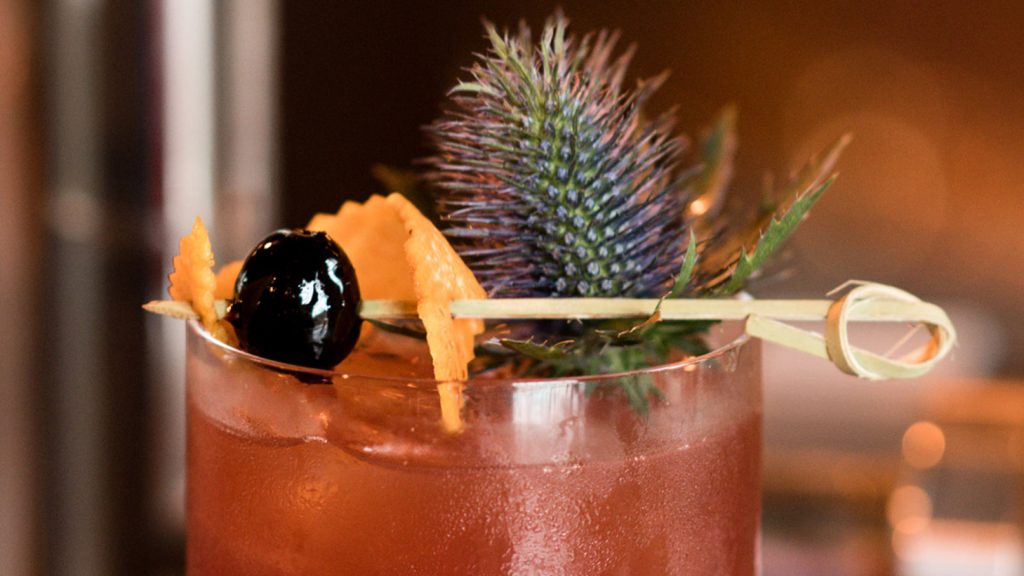 Post-Colonial Punch
Settle a joyful turn on the Caribbean's trademark drink- the rum, with its fruity thrust; which brings balance in every party.
Ingredients
45ml East London Liquor Company rum

25ml tart black cherry juice
15ml fennel flower and pear liqueur
20ml orange juice
Garnish: fennel flower or sliced fennel root
Method
Add all the ingredients to a mixing glass filled with ice and stir for 30 seconds.

Strain into a rocks glass with ice and garnish with a fennel flower or sectioned fennel root, and a chunk of pineapple and cherry.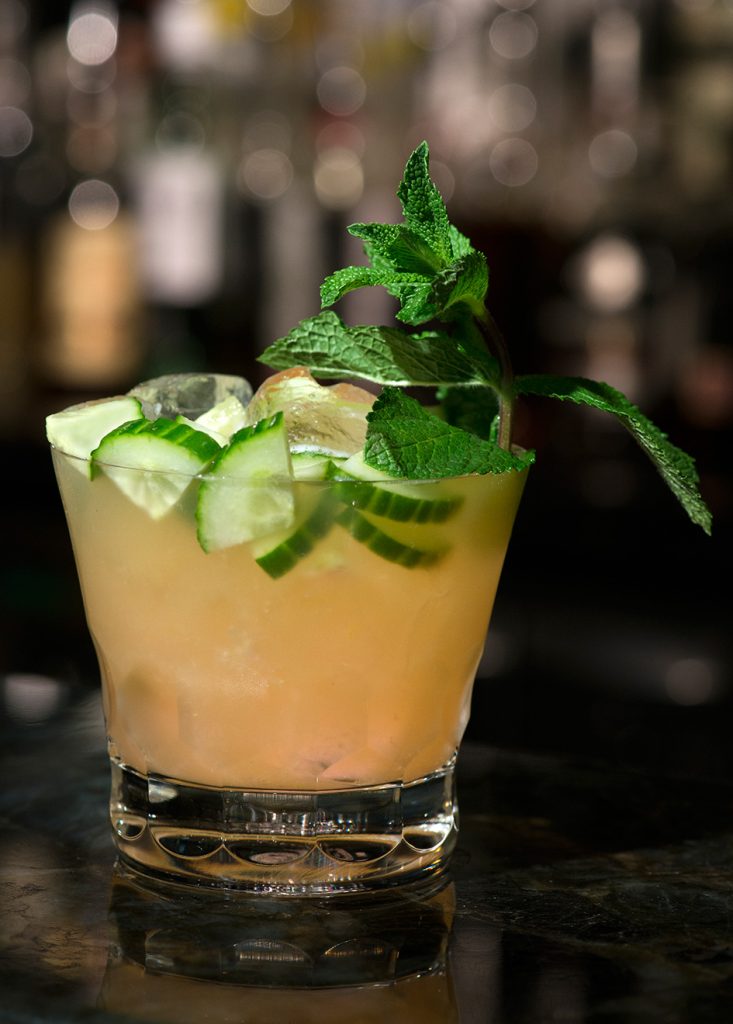 Repo Fresco
A regular Mojito is boosted up with this pleasing and unusual recipe utilizing lime, cucumber, and grapefruit juice.
Ingredients
35ml Casamigos Reposado Tequila

35ml Grapefruit Juice
10ml Agave Nectar
5 Mint Leaves
3 Cucumber Slices
3 Lime Wedges
Club Soda
Method
In a mixing glass, muddle mint, three cucumber slices and three lime wedges.

Add remaining ingredients, fill with ice and shake. Strain into an ice filled rocks glass and top with club soda.
Garnish with cucumber wheel and lime wedge.
Estate Special
It is a signature drink of the 'Sugar Mill restaurant' at Half Moon resort in Jamaica. This Caribbean style cocktail is welcomed by all. Here the classic Mojito is topped with lime, Ting, mint leaves, and white rum.
Ingredients
1 1/4 ounces J. Wray & Nephew white overproof rum

2 ounces fresh sugar cane juice
1/4 ounce lime juice
Fresh mint leaves
Ting
Angostura bitters
Method
Muddle mint leaves and lime juice in a highball glass to release the flavours of the mint.

Add ice, rum and sugar cane juice.
Top with Ting and stir.
Finish with a dash of Angostura bitters and garnish with a wedge of lime.